Conveyor Belt Fasteners, Splicing & Joining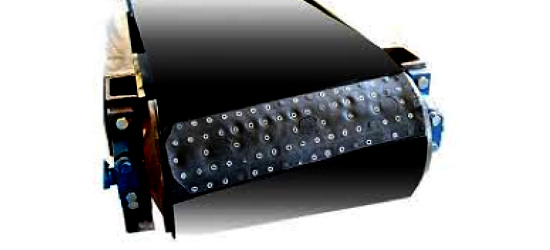 Waminco can supply conveyor belting
As open lengths for preparation on site
With the ends pre-prepared for hot or cold bonding on site
Pre-fitted with mechanical fasteners for quick installation on site
Prepared or supplied with Super Screw for installation on site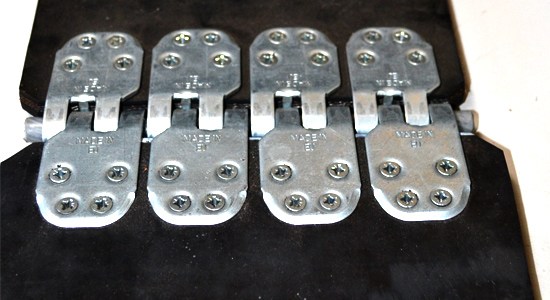 Flexco SR Hinged Riveted Mechanical Fasteners
Waminco can pre-install SR fasteners to your requirements. They provide an economical & robust hinged joint that allows the conveyor belt to be installed quickly and easily on site by insertion of the hinge pin without special tools or installers.
SR Fasteners can be supplied as individual components, or as a complete set to make an onsite join.
Standard widths are 450mm, 600mm, 750mm, 900mm, 1050mm, 1200mm, 1350mm, 1500mm & 1800mm. R5 fasteners can be cut down for other widths.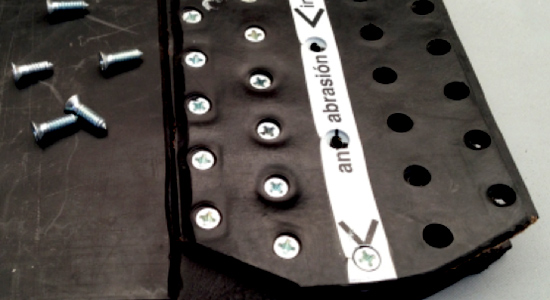 Super Screw
Super Screw is a flexible rubber mechanical splice that is a practical alternative to traditional hot or cold splicing. Special self drilling screws attach the Super Screw to the belt, spreading the reinforcing fibres, not cutting them to maintain belt strength. Super Screws are installed with no special tools and are leak proof and scraper compatible.
Waminco can supply Super Screws for a wide range of conveyor belt sizes and are cut to width from a roll of Super Screw.
Conveyor Belt Fasteners Product References
Flexco | MLT | Super-Screw